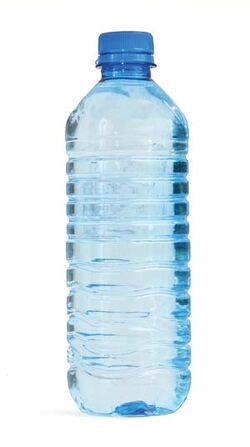 Water is an essential in order to live. You cannot live without water. Most water should have 0 of everything in the nutrition facts table.
Nutrition Facts
Serving Size Varies (Varies)
Servings Per Container Varies

 



Amount per Serving
Amount
Calories
0
Calories from Fat
0

 



% Daily Value **
Total Fat 0g
0%
Saturated Fat 0g
0%
Trans Fat 0g
0%
Total Carbohydrates 0g
0%
Sugars 0g
0%
Ad blocker interference detected!
Wikia is a free-to-use site that makes money from advertising. We have a modified experience for viewers using ad blockers

Wikia is not accessible if you've made further modifications. Remove the custom ad blocker rule(s) and the page will load as expected.